原单卡家坦克鳄鱼皮真钻小号,表径31mm*24mm,瑞士石英机芯
卡家坦克鳄鱼皮真钻小号,表径31mm*24mm,瑞士石英机芯 ,36颗VS1.1真钻!经过中国GTC检测机构权威认证!早先我们的普通皮带坦克品质有目共睹!在一些高端客户的要求下,再次出了高端版鳄鱼皮带真钻版本!配件和机芯也是费劲心思弄到手! 卡地亚坦克Tank 系列腕表最早诞生于1917年,其设计理念源自于法国威龙坦克的平行切面,坦克履带形状演化而成的条钢设计,再搭配罗马数字时标,复古而不失内敛。 目前出的版本已经是市场最顶配!一些专业玩表的玩家从细节就可以看到!正品完全拆解开模!并用原厂机芯真钻真进口鳄鱼皮!高端奢华是今年18年收尾的一款巨作之一了!!! 顶级版本对比正品与市场货的区别差异在哪里,价格为什么相差那么多?这个问题很简单,成本从精打细磨的配件到机芯 任何一个环节省略都会节省你们想不到的成本。就拿机芯来说有10-20块的,有上百块的,上千块的。我们都是用进口瑞士石英机芯,市场仿表大多只是外表控,所以从层面上来说选择国产机芯外观上唬人就行了。这是看不见的地方。 再到小细节!我们每一个配件都是有准确数字的,所以底盖对应的出厂码也是一表一码!再者我们用的真钻石💎可不是忽悠人的!有国家权威检测机构检测证书!支持重检!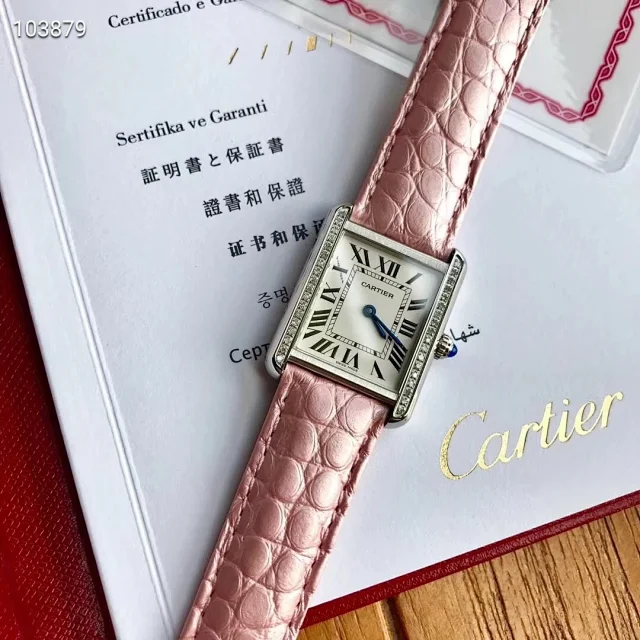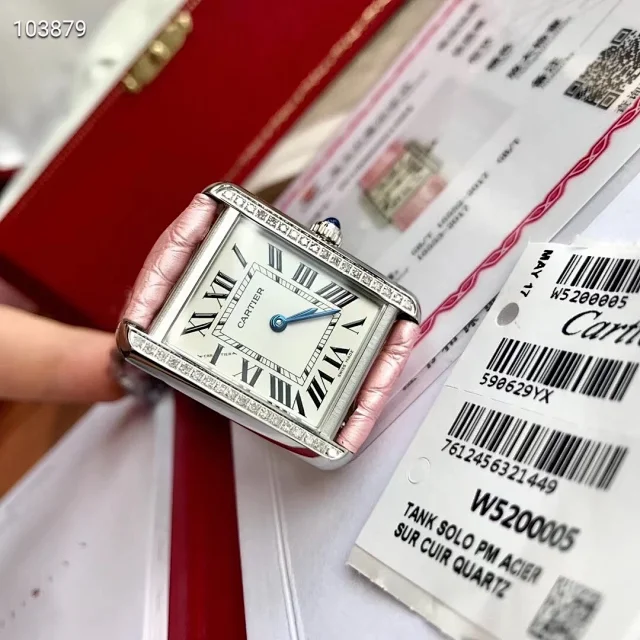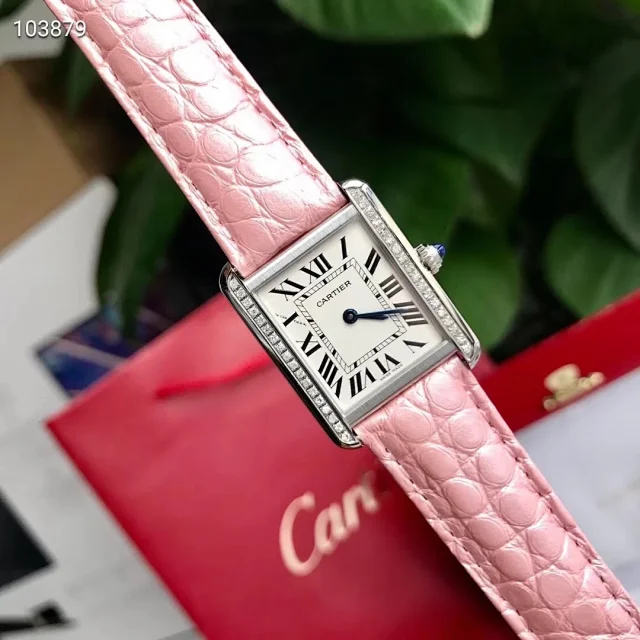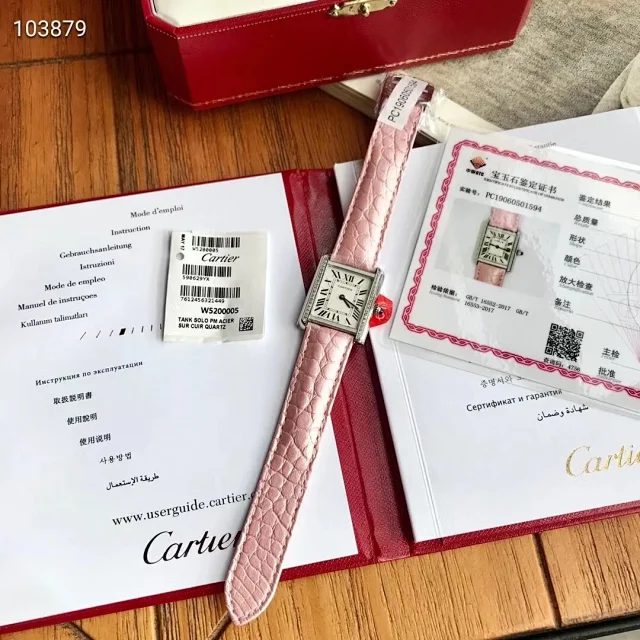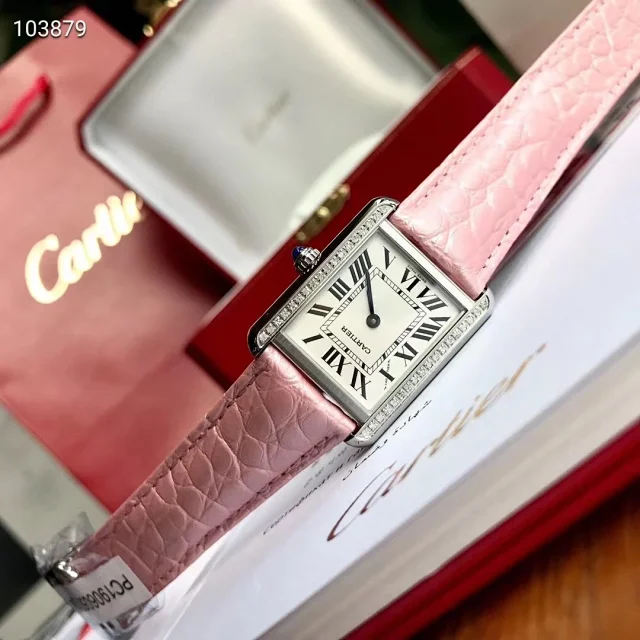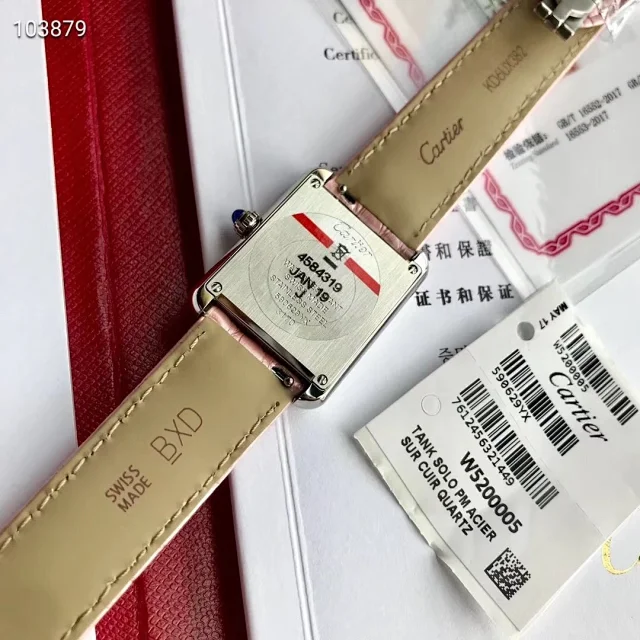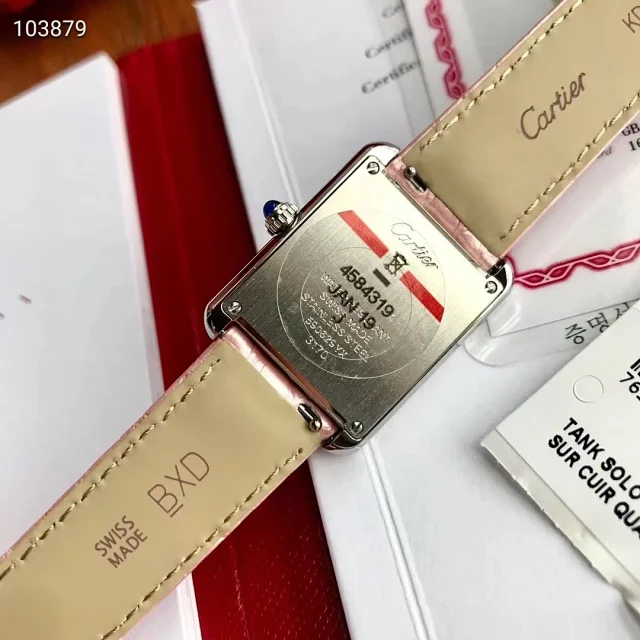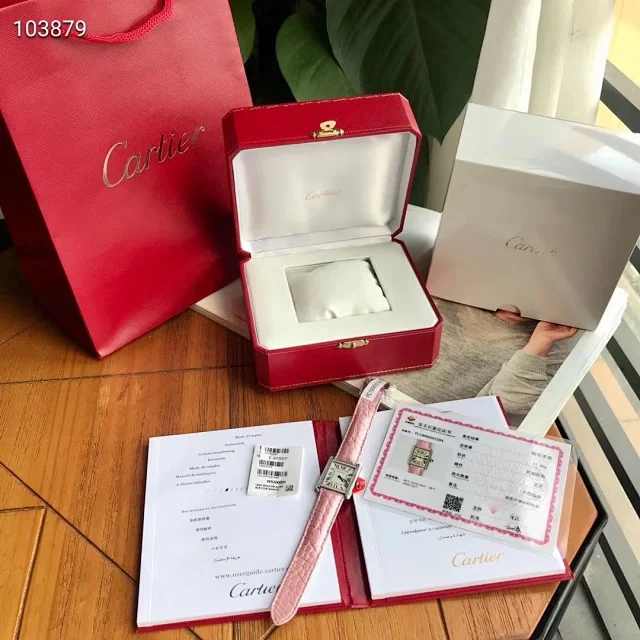 The crocodile skin of the original single Kajia tank is really small, with a diameter of 31mm*24mm and a Swiss Shi Ying movement
The crocodile skin of Kajia tank is really small, with a diameter of 31mm*24mm, Swiss Shi Ying movement, and 36 VS1.1 real diamonds! After the authoritative certification of China GTC testing organization! The quality of our ordinary belt tank is obvious to all! At the request of some high-end customers, the high-end version of crocodile belt is produced again! Accessories and movements are also hard to get! Cartier Tank series watches were first born in 1917, and their design concept originated from the parallel section of French Veyron tank, the strip steel design evolved from the shape of tank track, and the combination of Roman digital time scales, which is retro and restrained. The current version is already the top match in the market! Some professional watch players can see from the details! Genuine disassembly and mold opening! And use the original machine core to really drill the imported crocodile skin! High-end luxury is one of the great works ending in 18 years this year! ! ! What is the difference between the top version and the market goods, and why is the price so different? This problem is very simple, and omitting any link from the spare parts to the movement will save you unexpected costs. Take the movement for example, there are 10-20 pieces, hundreds of pieces and thousands of pieces. We all use imported Swiss Shi Ying movements, and most of the imitation watches in the market are only externally controlled, so it is enough to choose domestic movements to bluff in appearance. This is an invisible place. To the little details! Each of our accessories has an accurate number, so the factory code corresponding to the bottom cover is also one meter and one yard! Besides, the real diamonds we use are not fooling people! Have the testing certificate of national authoritative testing organization! Re-inspection is supported!